Bio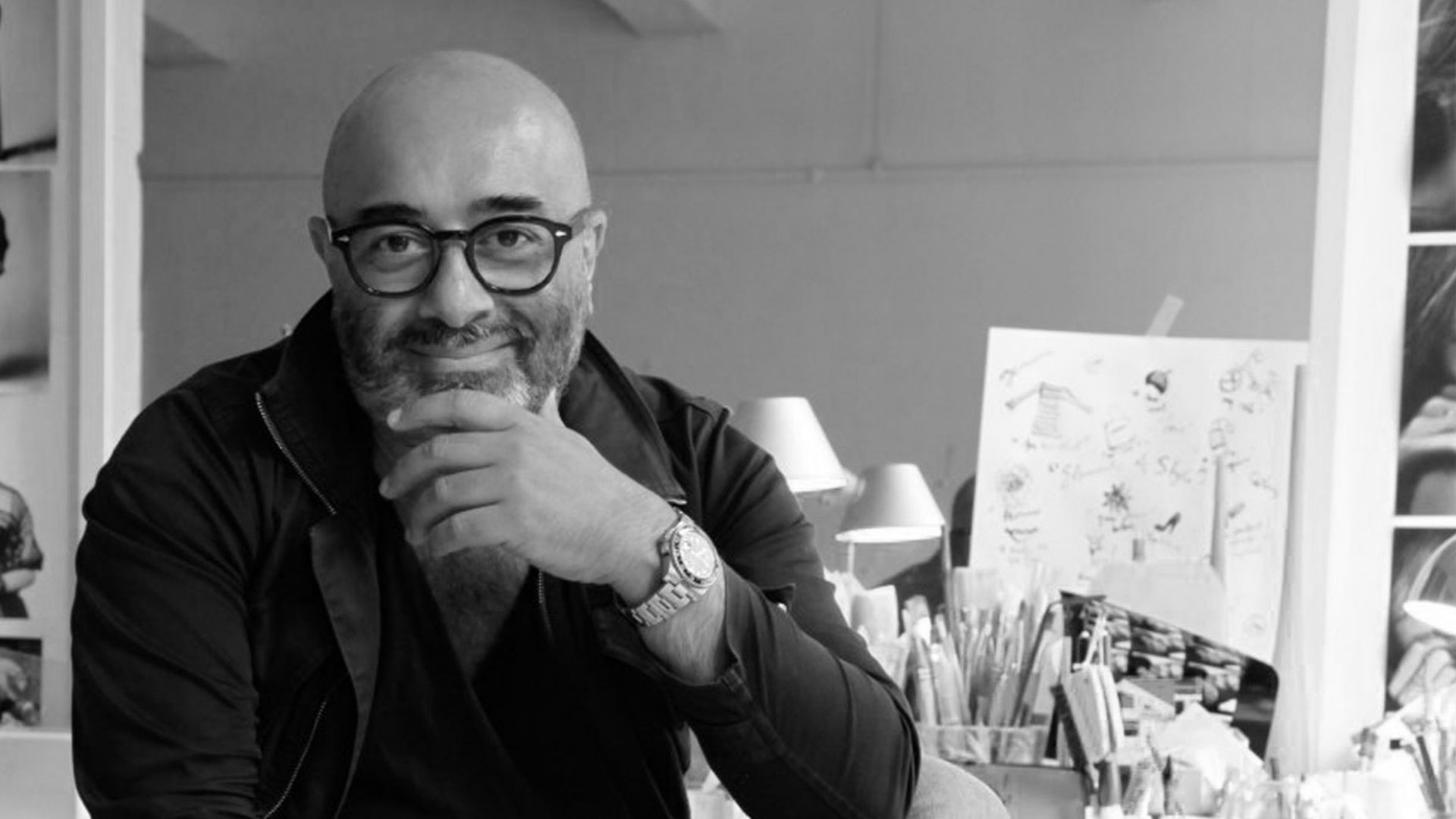 Born in the suburbs of Paris and the "black sheep" of six children, Izak happened to have a special talent for drawing. During his last year in high school he decided to take the entry exams of the Ecole des Arts Appliqués (School of Applied Arts) to become a fashion designer.
He designed a collection of sophisticated T-Shirts and collaborated with several styling agencies, among them Carlin International and Promostyl.
Later on he decided to return to his first love the drawing.
He met Virginie in 1992, who became his agent, and started working on a regular basis for the press and the advertising industry. Dépèche Mode was the first magazine to fall under the spell of his slender and elegant beauties, soon followed by Madame Figaro, Elle, Marie-Claire and Vogue.
He signed ad campaigns for Monoprix, Chanel (Allure), the jewellers of Place Vendôme in Paris, Bally, Le Printemps, Paul Smith, etc.
In 1994, his exhibition "Parisian women have got what it takes" at Franck et Fils in Paris instantly established the image of this chic fashion store.
In 1997, Izak was contacted by Taiko Hasegawa (former head of the Elle editorial staff in Japan), who became his agent in the land of the rising sun. In the same year, she got him a contract with the Printemps Ginza (Tokyo) and to design an ad campaign for the Spick and Span stores for which he received an award from the Art Directors Club in New York.
In 1998, Izak found an agent in New York in the person of Michèle Vrebalowitch Edelman (Traffic), and started to share his time between France and the United States.
In 2019, Izak designed a capsule collection "Les Parisiennes" for the luggage company Lipault, as well as collaboration for Estee Lauder, coming up in 2020. He illustrated two childrens books celebrating families with same-sex parents you can find on Amazon and Barnes&Noble. A home accessories collection is in progress, as well as his first coffee table book. So stay tuned!